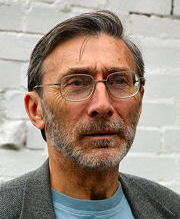 John Ellis
John Ellis (1943 - 2010), qualified in Medicine at Manchester University and then, specialising in Paediatrics, held an NHS Consultant post until retiring in 2002. He had a life-long interest in playing the piano and organ, obtaining the ARCO whilst working in Bolton, with tuition from William Morgan FRCO, of Bolton Parish Church.
John held a number of church organist posts and from 1997, St Mary's Parish Church in Prestwich, Manchester and he rehearsed with and accompanied a variety of singers and choral groups.
He commenced composing seriously comparatively late, mainly for the organ, with pieces ranging from church voluntaries to recital items. Ronald Frost recorded some of his works and Oecumuse (now fagus-music.com) and Animus Music Publishing have published a selection. His choral works - anthems, cantatas, etc - have been performed by a number of choirs in the North West and lately he composed more for soprano with organ/piano accompaniment.
Recent delights were receiving First Prize in the Edinburgh Organ Academy 2004 Organ Composition Competition and being awarded a commission by SPNM/Heritage Lottery Fund for the newly restored St Botolph Organ, Aldgate, London. The Lakeland Composers deeply miss John's quiet presence, his warmth and kindness and his great skill as both composer and performer/accompanist. You can find out more about John from his website (link below).
Listen to John's music | www.john-ellis.org.uk